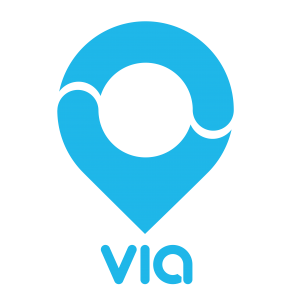 The popular Via rideshare service has a special promotion for Columbia University's Annual FinTech Summit, with rides to/from Columbia University anywhere in Manhattan for just $4 or $5 (really!), and with a $10 free credit for new riders. Existing riders get 20% off rides. Download the 'Via – Affordable Ride-sharing' app from the Apple or Android stores, and input codes below for your discount or credit.
New to Via? Get $10 in Ride Credit with promo code* DFSVIANEW
Already a Via member? Get 20% off your ride – use promo code** DFSVIA
*Valid for new members only. Promo code expires August 31, 2017.
**Promo code is valid for rides to and from Columbia University on June 8 (Uris Hall) and June 9 (Faculty House) from 7:00 am to 7:30 pm, which are accessible from W. 116th St. and Broadway or Amsterdam Avenue. 20% off applies to base fare only and does not include tax, tolls and additional passenger charges. Tax applies to rides paid for with prepaid Ride Credit or by charging the card on file. Additional passengers ride at $3 each. Rides must be within Via's service zone. Excludes airport rides.